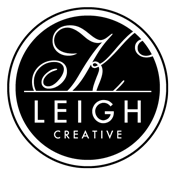 STYLISH DESIGN SOLUTIONS
K•Leigh Creative is a full-service graphic design agency and web design firm that specializes in communication, marketing, and brand development. We are committed to producing fresh and functional designs, that will effectively share your message with your chosen audience.
Learn More
Get in Touch

BRANDING
logos + graphic standards + digital design elements
STATIONERY
business cards + letterhead + envelopes + postcards
WEBSITES
responsive design for wordpress + hosting + banner ads
MARKETING
brochures + presentations + newsletters + print ads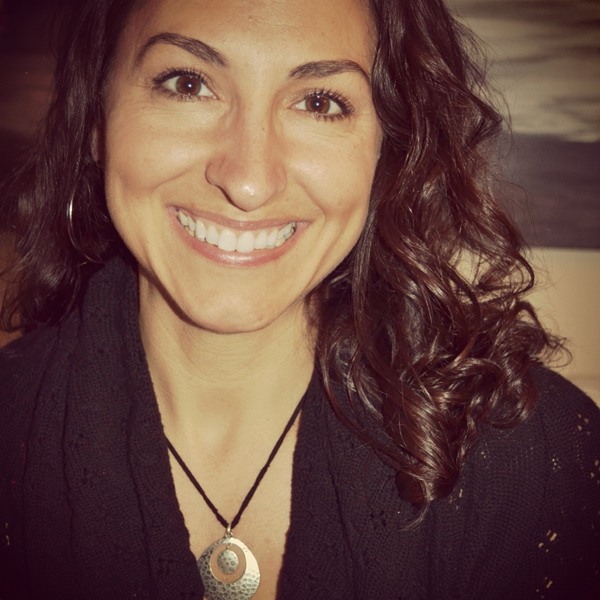 Kristen
Graphic Designer & Creative Director
Kristen began her career 24 years ago, at a small advertising agency.  There, she explored her creative skills and learned the ropes from their fantastic design staff. After more than four years in advertising, Kristen moved into the world of employee benefits communication. While working for two large HR-consulting firms, Kristen collaborated with a tight-knit team of communication and marketing professionals to deliver top-notch materials and promotional campaigns.  In 2005, Kristen launched K•Leigh Creative. She continues to work with great clients, giving them superior-quality designs and personalized service.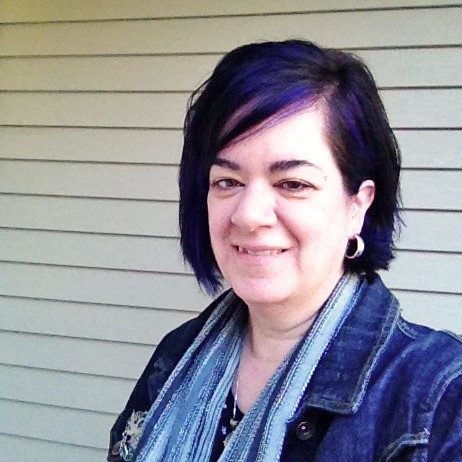 Cynthia
Graphic Designer & Custom Illustrator
Cynthia's career began more than 25 years ago, learning the art and craft of the industry in the "pre-computer" days of design. Over the years, she's worked at several agencies and design studios, honing her craft and developing her own unique style. She now works with clients and other designers world-wide – providing them with cool design solutions and funky illustrations for print and web-based projects. She also proudly designs fabric and patterns for Robert Kaufman Fabrics. Cynthia loves a good glass of red, has a crazy love for shoes and fashion, and loves to go for walks with her hubby Norm and her pups Starr & Charlie.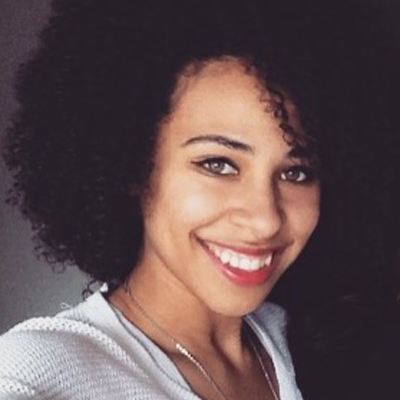 Jasmine
Design Assistant
After studying graphic design and serving as a personal assistant to an executive of an international women's business organization, Jasmine joined K•Leigh Creative as a design assistant. She lends her energy and creativity to daily administrative tasks, special design projects, and event photography. Jasmine is a highly-skilled Photoshop illustrator and has experience with photo editing. Additionally, she has worked with other Adobe Creative products, such as Illustrator and InDesign and elements of the Microsoft Office Suite.
"Kristen is phenomenal to work with.  Her combination of creativity, business savvy, and flexibility make her not only incredibly unique, but a trusted partner.  In addition to all that she brings to her client projects, she didn't just 'drop me off in the deep end' once everything got up and running and the project was concluding.  She's a rock star in her own right!"
Brandon Smith, The Workplace Therapist
"Kristen created eye-catching and thought-provoking training posters for us. She is so reliable, professional, and is always a pleasure to work with!!"
Carey Guggenheim, TrustNet
"Kristen is so wonderful to work with. It's as if she could read my mind and knew just what I was looking for in a design, even though I did not. I enjoyed working with her so much on my business cards that I hired her again for my blog site." Allison Carter, The Professional Organizer
"I truly enjoy working with Kristen. At the beginning of our relationship, I had a clear vision of the brand personality I wanted to achieve. She listened to my needs and created the perfect logo, business cards, and other launch materials. I would highly recommend Kristen. She provides great design at a great value."
Lori Sullivan, One Shade Greener
"Kristen has a remarkable knack for capturing and designing a website that is reflective of her clients. Everyone who sees my website tells me how beautiful it is and how it "feels" like me. And in the future when I need other websites, Kristen will be the designer I call!" Alisa Petitt, Petitt Communications
"Working with Kristen and her team on my brochure was a mind blowing experience. First of all she was timely and efficient. Captured my brand and style with such quality and appeal that one potential client thought by just viewing my brochure that I might be out of his price point." Carnella Ajasin, Humanology360
"It has been a real pleasure working with Kristen. She really captured the message I wanted to convey with her design of my business cards. I felt like she was inside my head." Julie A. Henfield, JAH-VA Virtual Assistant
"Kristen is so talented and intuitive. The logo was our first engagement for the business and it was incredible. The business cards are amazing and exactly depict what we are about! Next was the website and other graphics to use. All of it is seamless and we cannot wait to get started using our site!"
Debbie Tegart, Waggin' Delights, Inc.
"Kristen (K-Leigh Creative) took a mod-podge of ideas and concepts and perfectly created the visuals for my brand." Angela Stalcup, The Curvy Life
"I enjoy working with Kristen immensely. In addition to being extremely talented, she has earned my trust by being intuitive, highly imaginative, diligent and conscientious. Her ideas are always on the mark." Stacey Dougherty
"Kristen Leigh is an absolute pleasure to work with. She is professional and works HARD to get the job done! She takes the time to listen to what YOU want so she can deliver just what you have asked for in a short amount of time. She also works with other extremely talented artists so she can deliver just about anything you ask for! I will work with Kristen again and would recommend her to anyone that needed an amazing company logo!" Lesley Kelly
"I would recommend Kristen to anyone who wants a beautiful web design that is unique, functional and modern. She is creative, responsive and worked tirelessly to meet my meticulous requirements and deadlines. She is honest and fair in her pricing and never let me down re any element of the process. Whether you are a solo, a small biz or a large company, I'd highly recommend her!" Leesteffy Jenkins
"Kristen has an impeccable eye for design and I've been impressed with the way in which she quickly conceptualizes the designs we've worked together on. She just gets it! Each time I've worked with her has been a complete pleasure." Lynn Lawson
"K-Leigh Creative does whatever it takes to make sure the client is pleased with the final product. I would recommend Kristen to anyone!" Adecia Shumate, 5 Wives
"Kristen seemed to know exactly what I wanted right from the start. I told her I would like something sophisticated, elegant, and classic, with an element of pizzazz, and that's exactly what I got! She worked tirelessly to make sure that every detail was exactly perfect! And the positive feedback I've received has been amazing!"
Karen Ekman-Baur, Study Horizons
"Working with Kristen is always a pleasurable experience. As a small business owner, I'm always looking for top-notch partners that are willing to give my projects the same level of service and attention as that given to large companies with big budgets. I know that I've definitely found that with Kristen!"
Amber O'Neal, Cafe Physique
"Kristen truly captured the brand image I wanted to project. The entire process was professional, timely, impactful and effective. Kristen has guided as well as educated me on the process of creating my design. She was a dream to work with and I have received nothing but rave reviews on everything she has created from New York, Chicago, Atlanta and Miami to as far away as Australia. I highly recommend her service to anyone." Gwen Little, Simple Favors
"Kristen was extremely responsive and made sure I was totally satisfied. I have had great feedback on the work she did for me and I am excited about my new image." Mandy Merkel, Senior Resource Consulting
"Working with Kristen has been a pleasure! She is very responsive and attentive to your professional and creative needs. I would highly recommend her to both a friend and stranger alike, confident that she will consistently give her dedication and quality of service." Melanie Mueller, Mel Boteri
"I am so impressed and so pleased with the beautiful work created for my business logo, business cards, and website. Kristen is so responsible and productive and best of all, she really listens and strives to get it right. Bravo!" Deborah Hernandez, The Rug Designer's Studio
"I could not have asked for a better experience with building my website! Kristen was a dream to work with and was able to capture exactly what I wanted in the design of the site. Kristen was diligent and consistent, and provided excellent service. I highly recommend using K-Leigh Creative! Thank you." Jamie Wenker
"I truly enjoyed not only working with Kristen but having made her acquaintance! She has wonderful follow-thru, she is a great listener, and goes the extra mile to make sure that you – the client – are satisfied.  She puts in 150% effort on her work and is client-centric."
Catherine Turner, CFP, Navigational Wealth Planning
"Kristen is a very professional, patient individual with great ideals that fit your style and determination. Her input throughout the process was always right on target. She easily finds your taste and is able to convey the message through her website design. I have recommended her services to several others, only because she has provided the best." Kathy Almond, Freedom Mortgage Solution
"Completely attentive and extremely responsive, insightful, collaborative, and talented!  I highly recommend Kristen with her interpersonal skills and creative abilities – she takes the time to understand your business, not just your creative needs, which brings you more cost effective, robust solutions." Janet Wise
"Kristen was such a pleasure to work with. She was able to capture my vision and make it into a tangible result. She stuck to her promised deadline and I never had to check in on her progress. I would highly recommend her services not only for the quality but her creative spirit." Angee Robertson
"I have thoroughly enjoyed working with Kristen and K●Leigh Creative.  My website and collateral material all look amazing!  I get compliments on them all the time.  I am also happy that her prices are so reasonable for the quality work she provides." Heather A. Stafford
Let's Talk Design!
K•Leigh Creative is all about meeting your creative needs. Whether it's a logo design, brochure, newsletter, or website, we can work with you to find the right creative solution. We have loads of experience assisting clients with their unique marketing goals.